Delpen Bokcafe has run a book cafe and antique shop in Nyksund since 2013. Here you will also find check-in and service for Nyksundrom, our accommodation and apartment rental department.
Delpen Bokcafe specializes in Northern Norwegian and other Norwegian and foreign literature. With us you will also find a cafe with simple serving. We also sell curiosities, antiques and object d art – old tools – equipment related to fisheries, craft and farming culture.
For the tourists, we have T-shirts and other tourist items. In addition to all this, we also have a small selection of normal shop goods. You will find us in the yellow building (With & Wallann pier) in the picture above. Delpen Bokcafe Nyksundrom, has the same owner as Delpen Bokcafe and check-in takes place in the same room as this one. Nyksundrom has holiday apartments in both the yellow (With & Wallann pier) and the gray building (Arntsen pier) in the picture.
In Arntsenbrygga we also have rooms for rent. We have single rooms, double rooms and larger rooms with 3-5 beds. For more information, see www.nyksumdrom.no
Historical books and cards sold in Delpen bokcafe and by others are produced by Delpen Forlag.
You will find us in the center of Nyksund, between the main street and the harbour. Shop
and administration in Delpen Bokcafe. In the yellow building Feel free to call us
on 481 57 776. The office and the reception for Nyksundrom have street address Nyksundværet 36.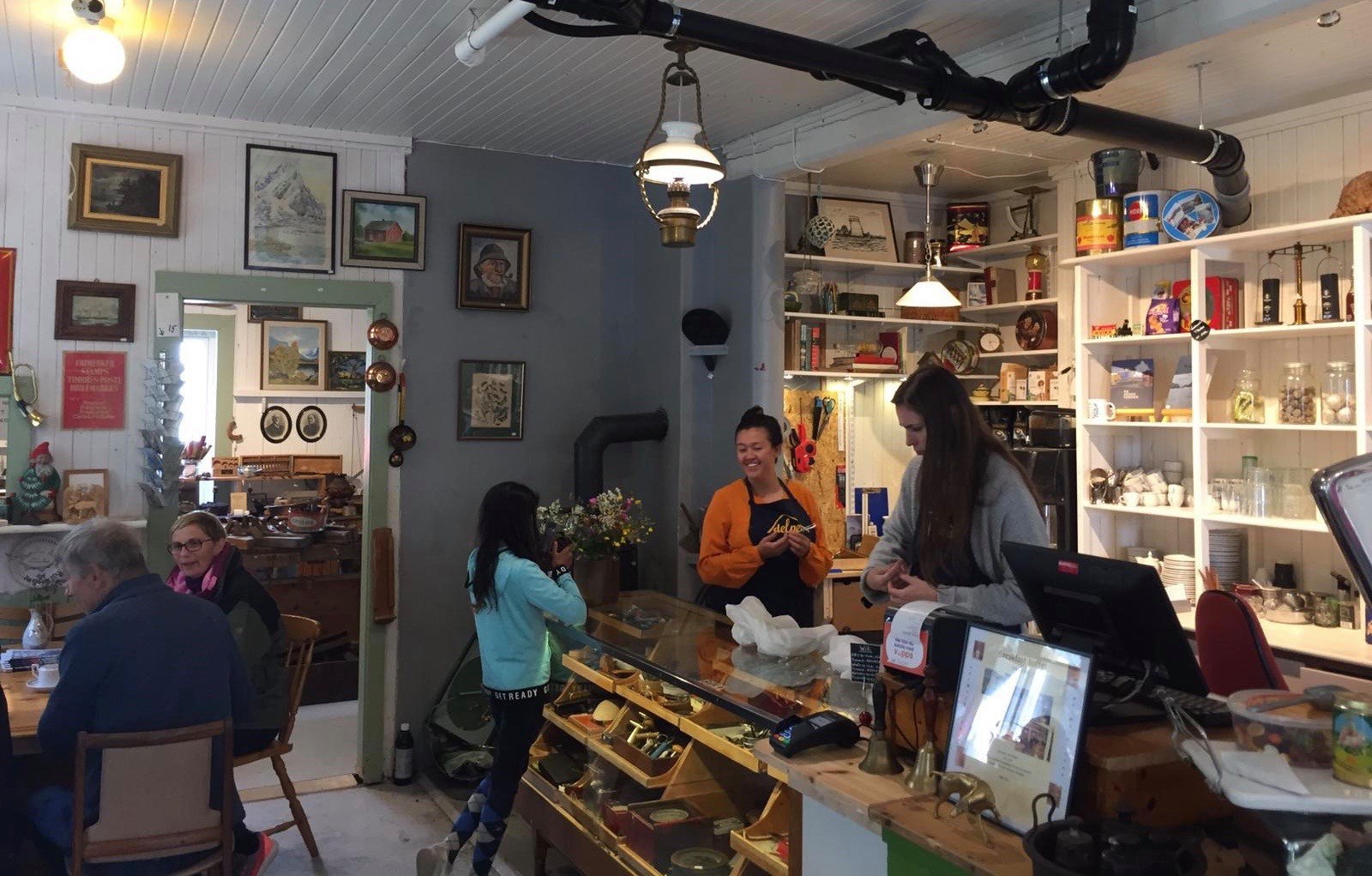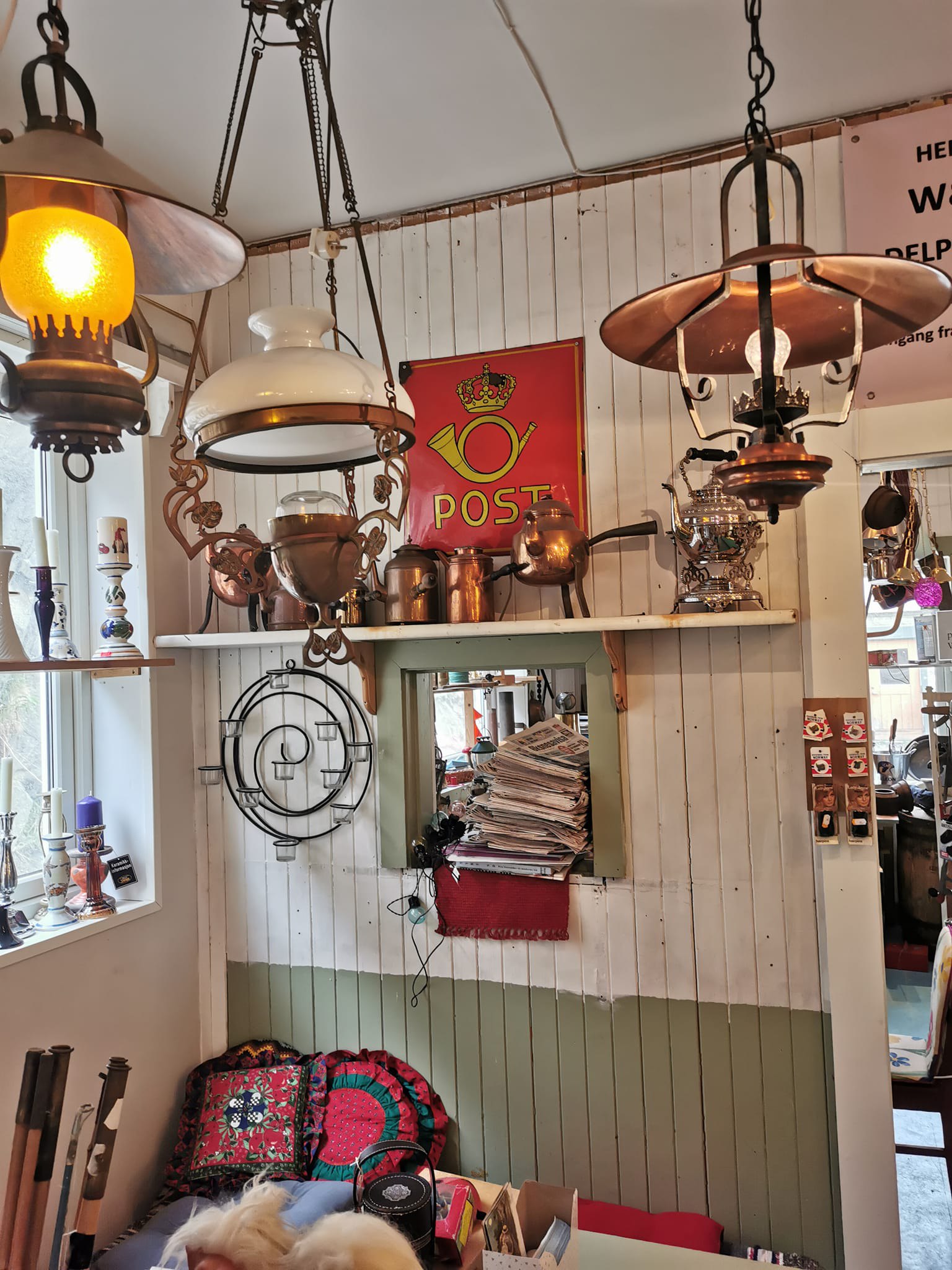 The historic shop has all kinds of goods, both old and new. Trade has been carried on here since 1937. We have many tens of thousands of items from small thimbles, souvenirs, antiques, retro products. We are constantly on shopping trips at home and abroad.
In the shop you can buy locally produced fish products such as boknafisk, dry fish, blue halibut, ice galt, halibut as well as fish hazard products. All fish is hand-produced in our local fish reception in Nyksund.
The origin of both accommodation, fishing reception, publishing house and the W&W shop is Delpen Bokkafé. The origin is a conversation between May-Ann Vottestad and Atle Valland in 2010. The result is that Atle started Delpen Bokkafé in June 2011 with May-Ann as assistant.